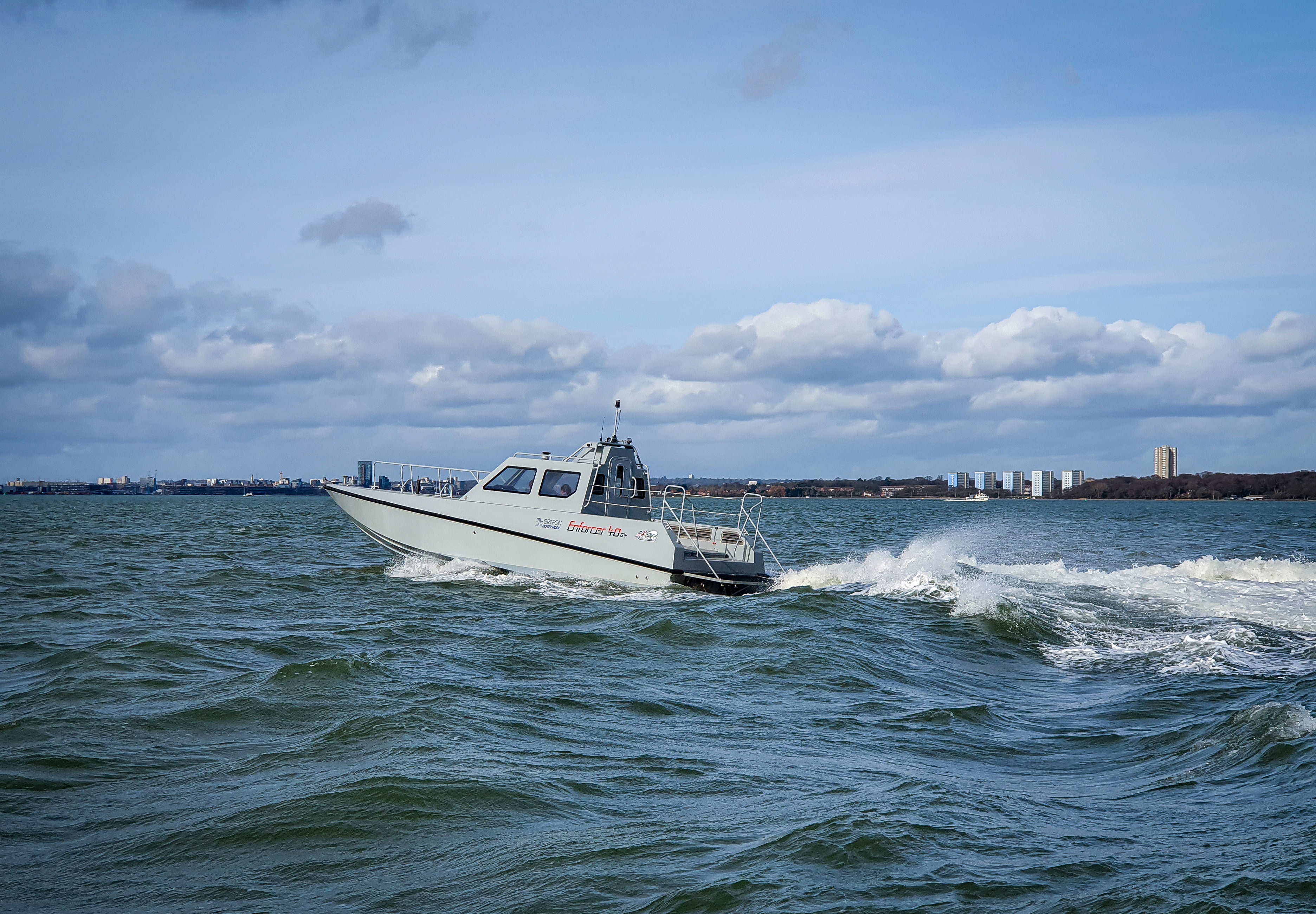 Griffon Marine Work
For over 50 years a design and engineering led company philosophy has guided us in developing innovative marine technology that now extend beyond hovercraft to bespoke ship building as well as high-speed boats in partnership with Cougar Marine, the leaders in high performance boat design.
Design & Build
Our team work with you to realise your requirements. We can work with your nominated naval architect or design house, or we can draw conceptual information from established firms taking the information through a "product ionisation" process for timely, value driven solutions.

Our 55,000 square feet of interior space and accompanying resources are able to handle vessels with any hull form, including catamarans, up to 35 metres in length. Using our background in hovercraft technology, we provide you with a strong, high speed boat at the lightest possible weight. At Griffon Marine Work, our extensive skills have allowed us to manufacture an array of vessels from Wind Farm Support Vessels to similar high speed craft - this is further underlined by our Griffon-Cougar ultra-fast products.

Having a strong export and valued domestic markets for our Hovercraft, we are very familiar with the requirements of most international Classification Societies and Flag State Authorities. Our quality and standards are reflected in the ISO 9001 and 18001 accreditation.