Tuesday 12 September Excel, London: Today Griffon Hoverwork announced the name and details of its new class of Landing Craft Air Cushion: The Wyvern. With an audio visual presentation on their stand, Griffon Hoverwork unveiled the most adaptable, cost-effective and innovative LCAC ever designed.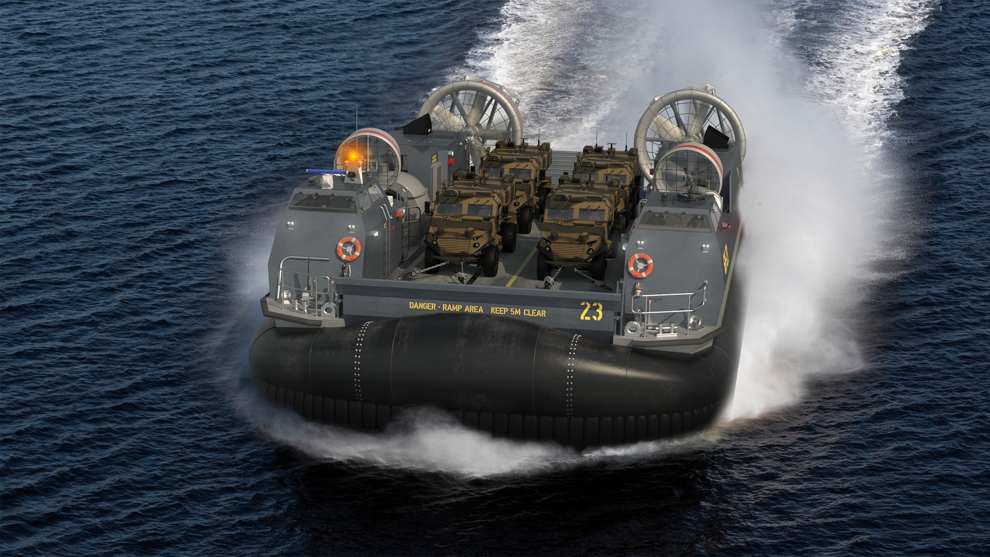 The Wyvern class delivers a rapid, amphibious transport solution for the world's military forces looking to deploy resources in response to conflict scenarios, natural disasters or humanitarian crises.

Mark Downer, Engineering Director at Griffon Hoverwork, said: "We are delighted to reveal the Wyvern today to the distinguished audience of international naval personnel, high level governmental officials and military strategists who attend the Defence and Security Equipment International event at London's Excel centre.

Griffon is the world leader in hovercraft design and innovation, with six decades of experience in naval architecture and design, and our objective was to create a LCAC which delivers outstanding performance whilst being easy to maintain for optimum operational readiness."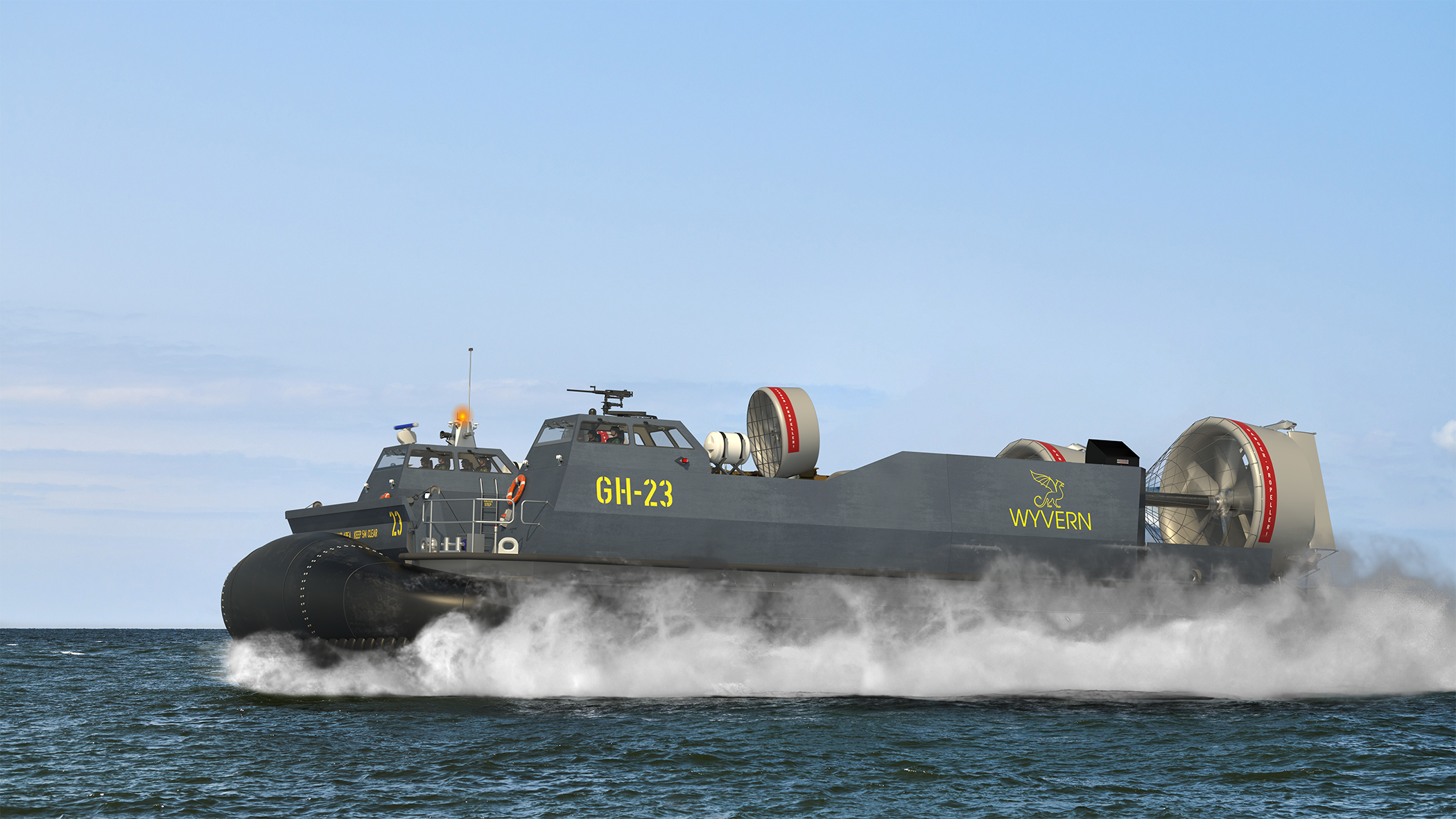 With specifications intended to fulfil the requirements of many navies including a top speed of 50 knots,a payload of over 52 tonnes and dimensions that ensure it is interoperable with new and legacy amphibious ships, the Wyvern has been designed with robust and rugged components to withstand prolonged exposure to harsh and
extreme conditions where erosion has previously impacted reliability.

The all-British design benefits from UK Export Restrictions, with effortless and straightforward access to technical data for streamlined maintenance, whilst giving customers the opportunity to adapt the craft to their own operational and national requirements.

For more details, including full specifications and details of critical components, please visit the Wyvern microsite www.GriffonWyvern.com