How To Make A Hovercraft More Efficient: Electrical Solutions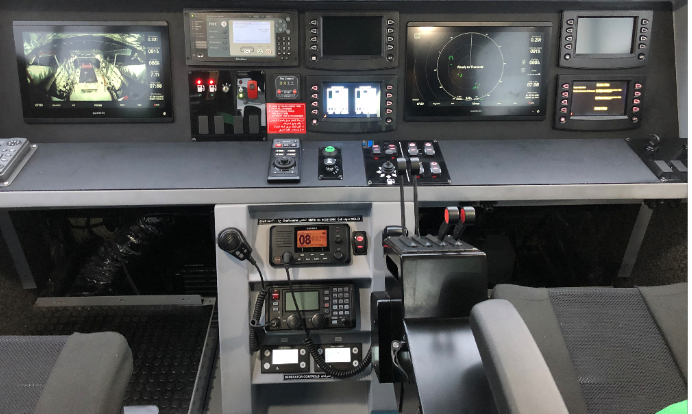 Efficiency is Key
On a Hovercraft, efficiency is paramount. Every Kilo of unnecessary weight is marked by a reduction in performance or an increase in fuel consumption and wear, and a reduction in range. Every component has been designed or specified to be optimal for its task. Nothing is wasted. These are the reasons we chose to use CAN Bus based technology. On our larger craft we were able to make weight savings of several hundred Kilos on cabling alone using the new system. Combined with high efficiency LED lighting, we even reduced battery and cable sizes. The result is a range of craft that go further, have a greater payload, are faster and more efficient with all the control and information you need at your fingertips.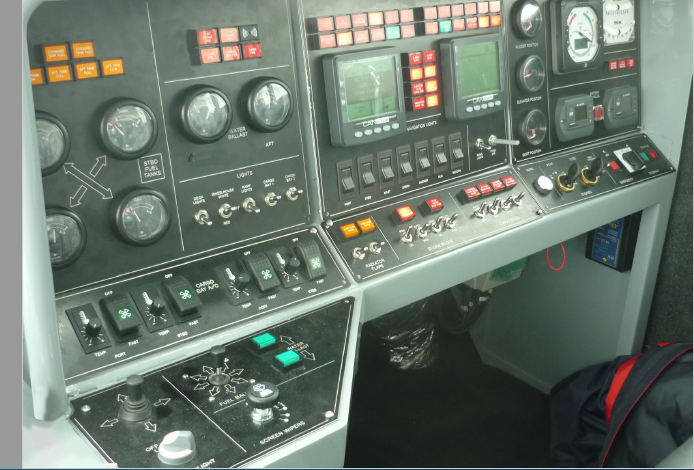 History
CAN Bus J1939 has been an industry standard on road going vehicles since the early 1990's. It allows devices to communicate with each-other over a local network. Engine ECUs receive and transmit data such as RPM or Fault codes which can then be displayed on the dashboard or on diagnostic equipment. The advantage over analogue systems include much more detailed information, the ability to store transient faults and greatly reduced cabling on the vehicle.
NMEA 2000
A Marine version based on Canbus called NMEA2000 has been around for many years now and Griffon Hoverwork were quick to adopt the latest technology and reap the benefits. Most Marine Navigation and Communication Devices use NMEA 2000 these days and engines are generally J1939 as standard. When we bring all this data together into a combined system it becomes a very powerful tool and the backbone of every modern Hovercraft we produce. Together with a system called Empirbus NXT we can manipulate the huge amounts of data available and create a system tailor-made for each Hovercraft including customer specific requirements and branding.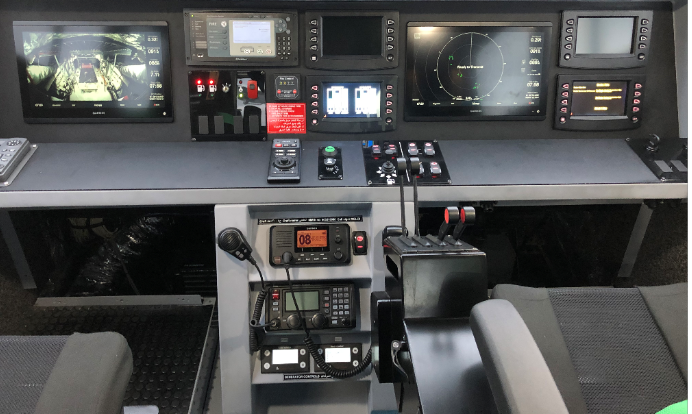 The Future
These systems have been around long enough to become industry standards now and have proven their worth many times over on Hovercraft all over the world. We have perfected those techniques required to maximise their use and increase reliability. We can now offer retrofitting of these systems, with many satisfied customers already. Whatever the size there are upgrades available to bring your craft into the 21st century.

;