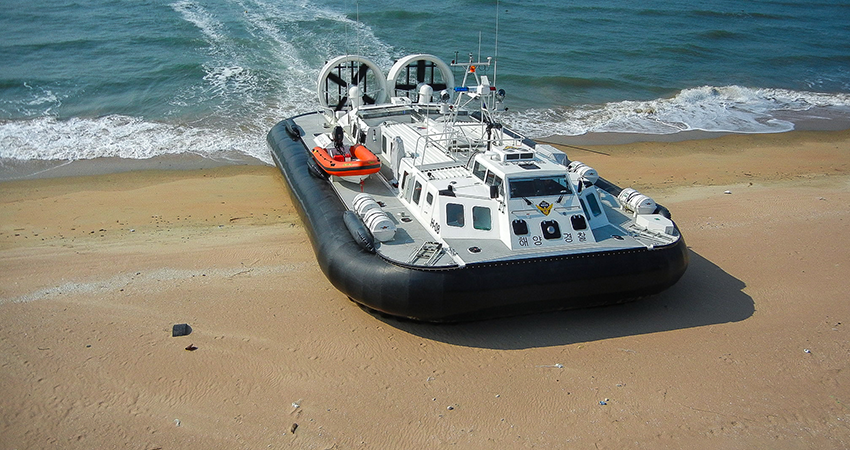 Our Marketing and Sales Director, Nick Macleod-Ash, weighs in on how Griffon Hoverwork will support clients with accessing finance from small to large hovercraft projects across the world.
"As we emerge from the last year, we will continue to work with our clients to offer not just the highest quality, reliable and durable marine grade aluminium hovercraft but also to assist clients to access finance through the British Government's new Buyer Credit offer or through commercial finance houses."
- Nick MacLeod-Ash / Marketing and Sales Director
Mark Hamson, Department for International Trade, International Trade adviser welcomed the new initiative and how it can aid hovercraft buyers:
"The scheme is called the Standard Buyer Loan Guarantee (SBLG) and potentially opens up new and improved financial terms for clients in international markets, particularly to finance smaller contracts, thereby enabling the purchase of a range of hovercraft using the UK Export Finance Loan Guarantee."
Read more: UKEF overhauls buyer finance support to boost SME exports - GOV.UK (www.gov.uk)