Fast, Precise Insertion
Ballistics Protection
Direct Movement in Uncharted Waters
Mounted Weapons Systems
Hovercraft offer effective, fast and direct movement of capabilities across transitional, unknown environments under enemy control. Troops and equipment can be inserted to exactly where they are required over flooded terrain and even IEDs or mines.
Iraq - UK Royal Marines
The UK Royal Marines are one of the most skilled amphibious forces in the world. In 2003 539 Assault Squadron used their 2000TD fleet to fly into the enemy controlled waters of Southern Iraq to clear the Al Faw peninsula of enemy presence and mines, securing a route for armoured forces to advance towards Basra. In a number of days the majority of the southern coast was under British control, opening the opportunity to secure supply lines further inland.
We are proud to have supplied the Royal Marines with hovercraft since 1993. They have since upgraded to now use a fleet of 2400TDs. The 13.4 metre, Griffon 2400TDs carry a crew of two (driver and commander) plus sixteen fully equipped Marine Commandos. The Royal Marines require their craft to traverse water, land, ice, rocks and sandbars with impunity. They must travel fast, with low noise, and land on unprepared or damaged areas and river banks in hostile environments.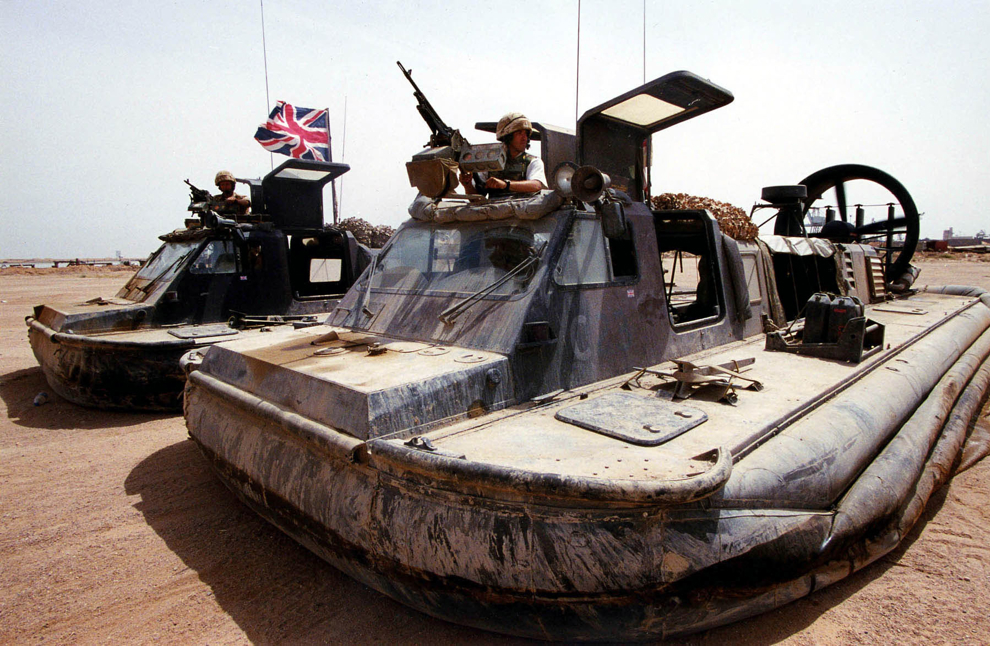 Riverrine Assault - Colombian & Peruvian Navy
In the South Western region Putumayo in Columbia the   epicentre of the nation's war on drugs is found.
The environment is defined by its winding fast flowing rivers, dense jungle, debris and drastically varying seasonal water depth. In 2013, responding to the challenges posed the first of 8 Griffon 2000TD hovercraft were delivered. They are  used to maintain control of otherwise inaccessible areas to take the fight to insurgents and illegal narcotics groups. The Peruvian Navy also operate 8 x 2000TDs in this role.