Short Journey Times
Direct to Destination
Comfortable Passenger Experience
Minimal Infrastructure Requirement
Hovercraft passenger services operate across the world to connect passengers and commercial agents who value efficiency to exactly where they desire.
In areas of shallow water, mud or debris, hovercraft are the only option for passenger transportation, as they can traverse the areas that conventional boats would find impossible to reach. This allows access to areas previously unreachable, giving any passenger service a very unique selling point.
By travelling unhindered direct to destinations in these environments unlike the vessels displaced in the water hovercraft become much faster than the alternative transport options. 
Connecting Destinations - Hovertravel
Hovertravel operate the longest running, most successful hovercraft service in the world. They connect passengers between the South Coast of the UK and Isle of Wight over 5km tidal waters and beach with a total journey time of under 10 minutes compared to their competitors 30 minutes.  
When the passenger service was set up, the route was already serviced by two alternative modes of transport; a conventional ferry and a catamaran. The ferry service has to operate from the end of a long pier, increasing the journey time as crew and passengers have a 10 minute walk before reaching the boat.
The 12000TD hovercraft travels over the shallow tidal waters and sand to land on the concrete slip at the hovercraft terminal on the doorstep of the town. 
Photo credit SRF Communications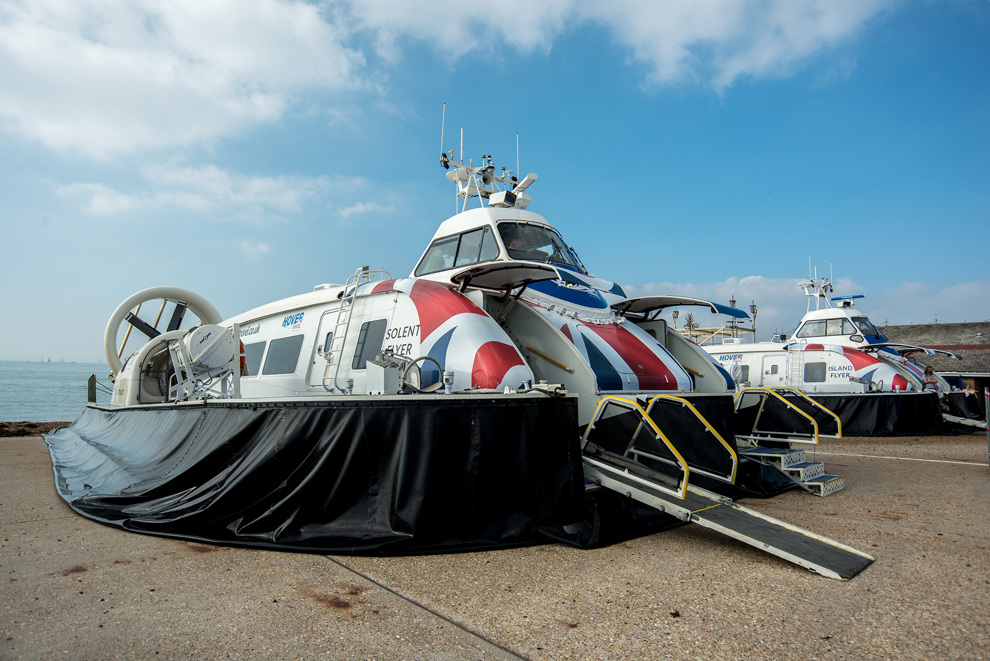 Support Remote Communities - Société des Traversiers du Québec
Québec's maritime transport organisation, Société des Traversiers du Québec (STQ) operate a 2000TD in the area of Saint Augustine in North East Quebec.
The purpose of the hovercraft is to support the local community by improving the transportation network in the area.
The hovercraft provides a free daily service from April to December when the ice bridge to cross the river is closed. In temperatures often below -30°C, it provides the only transport between the village to the airport on the other side of the river. An average of 200 passengers, per day are transported on 24 trips across the river, it also provides a back up emergency rescue service if required.